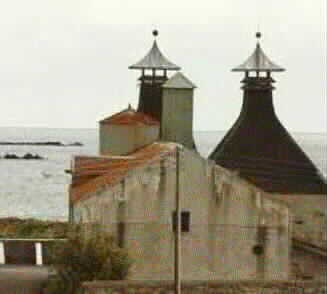 I'll just make up stuff from scratch here...
Like, here is a picture of Edradour right after they relocated down by the ocean.
This is a total lie of course. This distillery is Ardbeg, one of my all time favorites. No chill-filtering or caramel colouring... that's the way we like 'em!
It's now owned by Glenmorangie who took it out of mothballs in 1998

Thank you very much!

Ardbeg rocks and life is good!
ps: Ardbeg 10 is one of PLOWED's Uniform Standard Drams (USD)...