ARDBEGGEDDON VII
THE ANNUAL GATHERING OF THE PLOWED SOCIETY
Las Vegas, Nevada
January 6 - 10, 2006
---
IT'S THAT TIME OF THE YEAR AGAIN - ARDBEGGEDDON INSANITY RULES!
Here's Usigetom's early December take on it from the PLOWED board... speculating on what makes a classic Ringleader.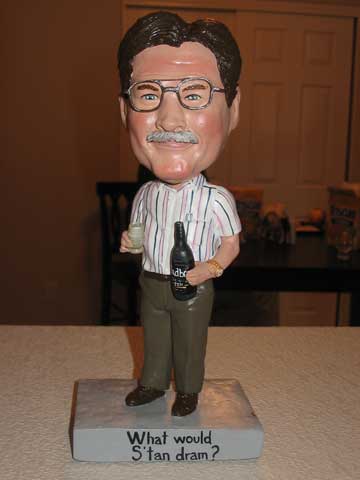 Here we go again... Slur Dave and I are on a direct Southwest Airlines flight from Manchester to Las Vegas and all systems are GO! Another hectic start for me this year. We got a good 4 inches of snow in Portland on Thursday and were attending a dinner party in Yarmouth hosted by our good friend from Vermont - La Betsy! Here's a link to this event.
We got home around 10:30, shoveled the driveway and I hit the road for the ChelmsfORD Drammery around midnight arriving around 1:45 am. Slur Dave was finished packing and totally wired. He poured me the first official A7 dram:
1. Mortlach 1970, 32 yo, 40%, G&M - GREAT DRAM! We settled in here and I had several of these without bothering to try anything else. Dave tossed in a full bottle into an empty spot in my bag at the last minute to add yet another "undeclared dram" to the menu for A7.
Crashed around 3:30 am and set the alarm for 7 am which came along WAY too quickly. For my skalk I chose the Ardbeg FEIS ILE dram, ex-Fino cask. That did the trick and we were enroute to Las Vegas in no time at all with no snafus anywhere.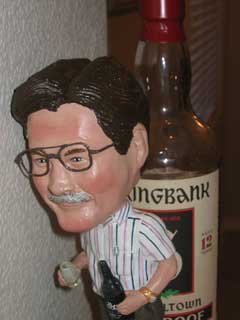 Dramming list for A7 noting drams I tasted and notes in some cases.
Here are links to each of the days activities and excesses as channeled by your host - Doctor Entropy (photos only for now...)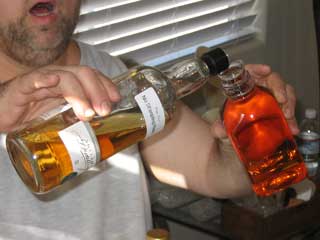 I don't know if we have high speed internet access at the house and of course, updates will largely depend on how well this works. Check in early and often!
slainte!
---
last updated 01/31/2009