Spaceship SS Ardbeggeddon
---
We christened this 18 foot long, 4,300 pound chunk of classic American iron the Spaceship SS Ardbeggeddon in August 2002. This is the 1962 Chrysler New Yorker that's been in my family since it was purchased new by my Grandfather. It's completely original with a mere 116,000 miles on it, mostly highway miles run up driving annually from New England to Florida.
Like Ardbeg, this car is huge, elegant, complex and a head-turner. The emergency kit in the trunk consists of an unopened bottle of A10, 4 dram glasses, and a flashlight.
Here are some photos to kick this page off - I'll add some statistics later on the hemi engine, the control panels, options and so forth as time allows...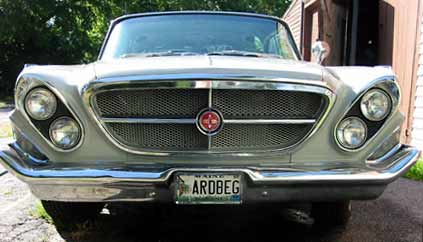 The front end of this marvelous beast.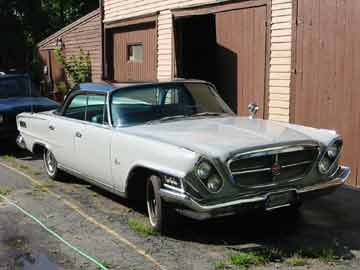 A side view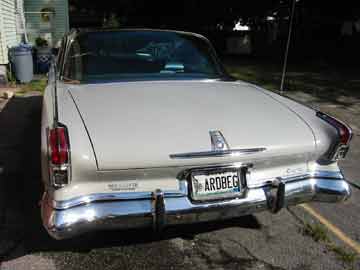 The view as this monster glides past you on the highway
---
last updated on 8/26/02