THE MALT ALIAS LIST
The Renamed Single Malt Whisky Identifier
aka "Raising the Dead"

The are lots of great single malts bottled under other labels - many from long lost distilleries with only the most tenuous link to the named distillery, if any at all! Some are tongue-in-cheek constructions created because the distillery insisted (legally) that they not be identified (see Leapfrog and Tactical). Since I've found I sometimes have a heck of a time remembering which is which I've created this compilation to help me keep these alternative names straight.
If there are several suggested malts for any given category it's due to:
1. I've heard various explanations;
2. There have been different malts bottled under this label; or
3. I don't have a clue and am grasping at straws.
UPDATE! Due to popular demand we've updated the Malt Alias List for the first time in probably 5 or 6 years.



Unsure if the drams in the Alias List marked with

yellow

in both columns really need to be moved to the "Favorite Children" List below - Please Help!

Please email any corrections or additions (although I think I caught most of the well known Alias Drams you might likely stumble across while FOAFing) to
Whiskysleuth (at) SMWhisky.com
Alias Dram
Distillery
Aberdeenshire
Glen Garioch
Adelphi Breath of Islay 1992, Cask 5351, 16 yo, 56.4%
Lagavulin
Adelphi Breath of the Isles 1992, 13 yo, 52.6%
???
Adelphi Breath of the Highlands 1985, Cask 1065, 20 yo, 54.8%
???
Adelphi Breath of Speyside 1991, Sherry Butt4229, 16 yo, 57.9%
???
Alloa Single Grain
North of Scotland
Ardnave
Bruichladdich
Ayreshire
Ladyburn
(Old) Ballantruan
Tomintoul
Ballechin
Edradour (peated)
Bannock Burn
Deanston
Ben Bracken
Taumnavulin
Blairfindy
Glenfarclas
Braes of Glenlivet
Braeval
Cairnluish
Tamnavulin
Craigduff
Strathisla
(peated ,malt from Glendronach?)
Craiglodge
Loch Lomand
Credible
Cragganmore
Croftengea
Loch Lomand
Cu Dhub (black dog)
Speyside
Deerstalker
Balmenach
Drumguish
Speyside
Dumbuck
Littlemill (heavily peated)
Dun Bheagan
Lagavulin
Dunglass
Littlemill (lightly peated)
Eagle of Spey
Glenfarclas
Eileann Dhubb
Tomatin
Ellenstown
Ardbeg
Fascadale 10 yo Island (Adelphi)
Talisker
Finlaggan
Caol Ila
Lagavulin
G&M Secret Stills 3.2 1989 Lowland, 18 yo, 45%

Auchentoshan or Glenkinchie? Has to be one or the other...

G&M Secret Stills 5.1 1987 Lowland, 20 yo, 45%

Auchentoshan or Glenkinchie? Has to be one or the other...

G&M Secret Stills 6.1 1988 Highland, 19 yo, 45%
???
G&M Secret Stills 1.2 1986 Isle of Skye, 21 yo, 45%
No secret here - has to be Talisker
Glen Burn Islay
Bruichladdich
Glencraig
Glenburgie
Glen Deveron
Macduff
Glen Douglas
Loch Lomand
Glen Flagler
Moffett
Glenisla
Glen Keith (experiment using lightly peated barley and heavily peated water)
Glenluig
Dalmore
Glenordie
Glen Ord
Glen Parker
Glenfiddich?
Tomintoul?
Lots of disagreement here...
Glentromie
Speyside
Glen Whatever
a generic blending malt bottled as a single
Inchmoan
Loch Lomand
Inchmurrin
Loch Lomond
(The) Ileach
Lagavulin
Hilllside
Glenesk
Laudable
Lagavulin
Leapfrog
Laphroaig
Linlithgow
St Magdalene
Lismore
Glenrothes (5&6 yo vatting?)
Loch Dhu
Mannochmore
Loch Indaal
Bruichladdich
MacLeod's "As We Get It" Highland 8 yo, 57.2%
???
MacLeod's "As We Get It" Islay, 8 yo, 58%
???
MacLeod's Highland, 8 yo, 40%
???
MacLeod's Islay, 8 yo, 40%
???
MacLeod's Island, 8 yo, 40%
???
MacLeod's Speyside, 8 yo, 40%
???
MacTarnahan's
Glenfarclas
McClelland's Lowland
Auchentoshan 5 yo
McClelland's Highland
Glen Garioch 5 yo
McClelland's Islay
Bowmore 5 yo
Michael Couvreur "Pale Single" 12 yo,
???
Mosstowie
Miltonduff
Muir of Ord
Glen Ord
Old Man of Hoy
Highland Park
Old Meldrum
Glen Garioch
(Old) Rhosdhu
Loch Lomand
Pibroch 12 yo
???
Prime Malt No 1
(15 yo Islay)
Bunnahabhain (current)
Laphroaig (late 70s)
Port Ellen ?
Signatory Island
Highland Park 7 yo
Signatory Vintage Islay
Laphroaig 5 yo?
Lagavulin 5 yo?
Signatory Mull
Tobermoray
Signatory Vintage Speyside
Glen Moray 8 yo
Longmorn 8 yo
Glenrothes 7,8 yo
Signatory Vintage Lowland
Auchentoshan
Singleton
The Auchroisk
Speymalt
The Macallan
Strathmore
North of Scotland
Stronachie 12 yo

???

Tactical
Talisker
Tantallan
Cragganmore
Wigtown
Bladnoch
Early 2009 update inspired by Ganga at A10 and largely created using Misako Udo's amazing book titled
"The Scottish Whisky Distilleries, the ultimate companion for the whisky enthusiast" Black and White Publishing, Edinburg, 2006
ISBN 13: 978 1 84502 130 6 - ISBN 10: 1 84502 130 4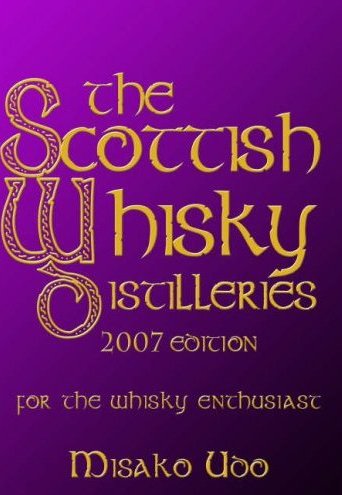 This is THE book for the uber whisky geek... trust me - I'm the Doctor!
I also added the range of post-opening Ardbeg bottles even though most will probably know them by heart. I just like thinking about everything Ardbeg!
Credit and thanks to David Keir, Bushido, Usigetom, Ganga, Ry-Guy, Loco Barley, Rajmund, Garioch, Johanna, and Acey (along with everyone else I've forgotten to credit here) for corrections and additions to this listing. I'm grateful someone is watching over me here...
You folks rock in serious PLOWED style!

THE LIST OF FAVORITE CHILDREN
The next list is what we call the "Favorite Children" - whiskys so precious the distilleries actually name them and often provide all the history / provenance / mythology needed to turn them into cult obsessions. One of the reasons I love malt whisky so much.
This sublist was suggested by a visitor who correctly chided me for including "non-alias" drams in the Alias List. Yep, I was lazy and PLOWED.
I'm still PLOWED.
These bottles in this list clearly state the distillery on the label, but we
most often refer to them by their given names.
| | |
| --- | --- |
| Favorite Children | Distillery |
| A'bunadh | Aberlour |
| Airgh Nam Beist | Ardbeg |
| Almost There | Ardbeg |
| An Cnoc | Knockdhu |
| Ardbeggeddon | Ardbeg |
| Blasda | Ardbeg |
| Brorageddon | Brora |
| Corryvreckan | Ardbeg |
| Hazelburn | Springbank |
| Kildalton | Ardbeg |
| Ledaig | Tobermoray |
| Longrow | Springbank |
| Nadurra | Glenlivet |
| Octomore | Bruichladdich |
| Oogling | Ardbeg |
| Port Charlotte | Bruichladdich |
| Renaissance | Ardbeg |
| Still Young | Ardbeg |
| Uigeadail | Ardbeg |
| Very Young | Ardbeg (both AVY & VYA) |
Pretty interesting eh?
Ardbeg apparently thinks MOST of its offspring are prodigies!
No argument here!
PLOWED strongly supports the concept of "favorite children" and have christened
2 of our 5 bottlings so far. We DO need to work on the mythology part tho...
Oh yeah, arguably some of these don't qualify for "favorite children" status
since they represent very different house styles than their parent distillery.
We'll argue that one over drams another day!

Home
last update on 10/15/2009